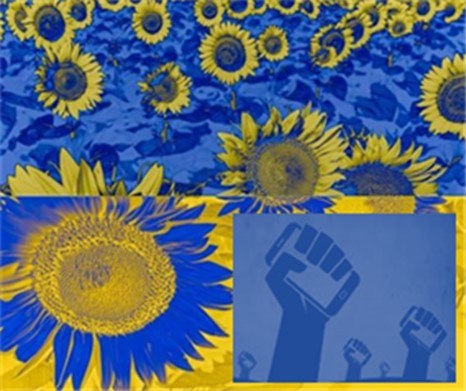 Diasporic Postcards: ACTIVISM
One dreary night in 1971, my father, elder brother, and I set out for Toronto on a bus filled with members of Hamilton's Ukrainian Youth Association with the intention of protesting the visit of Soviet Premier Alexei Kosygin. I didn't have a choice in the matter since my father was head of the association, but at the time, I sensed an adventure on the horizon.
The grounds were swarming with demonstrators from every community whose homeland was under Soviet rule. Also present were human rights groups…and rightest extremists. So, what had started as a peaceful rally morphed into a violent nightmare. Mounted police started storming the crowd, and screaming people scattered in every direction.
I returned to the bus in safety, but realized my brother was nowhere to be found. Someone approached me and quietly whispered that he had been arrested…and so had my father.
On the long drive home, the silence was as unbearable as that which I encountered when I informed my mother that my father and brother were behind bars somewhere. The next morning, the two returned, but my brother could barely walk or speak. He had been carrying a placard and, during the melee, the sign had been ripped off leaving him holding a stick which was construed as a weapon, and my sweet, slight, and gentle lamb of a brother had been beaten to a pulp. My father, on the other hand, had witnessed a woman fall to the earth and, before an oncoming horse had the opportunity to trample her, he had struck the steed with an umbrella sending it off in another direction.
The two ended up in the same cell that night and shared a cigarette even though my father had given up smoking years before. Eventually, those arrested and charged were exonerated, and the police were chastised for using unnecessary force.
So, you will not find me among crowds of demonstrators protesting Putin's invasion. Instead, for now, I'm choosing the pen as my sword and social media for my platform. My activism may evolve, but I thank those who take to the streets for all causes of social justice, and I hope people will recognize that I, too, have a voice. Mine happens to be a quieter one.