A woman looking for chocolate, love, and an international art thief in all the wrong places.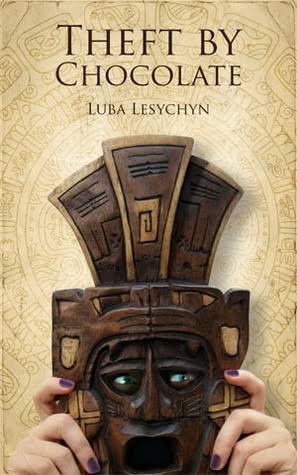 Theft By Chocolate is a cheeky museum heist mystery and love letter to the museum world, in which Luba Lesychyn (le-si-shin) worked for over twenty years (Toronto's Royal Ontario Museum and Cultural Innovations, a private museum consulting firm headquartered in Toronto and London, UK).
The work catches readers off-guard with its unusual combination of Bridget-Jones's-Diary-like humour, thriller elements, and its amusing cast of quirky museum employees.
Theft By Chocolate is inspired by Luba's experiences at Canada's largest museum and by a real-life and never-solved heist at the Royal Ontario Museum in the 1980s that rocked the security industry globally.
After a chance encounter with an expert in the security industry in Toronto, Luba received insider information about this puzzling theft and she rewrote the book to incorporate these little-known details about the heist that triggered changes in security technology around the world.
The taut page-turner is a fictional imagining, weaving the historical event into a 21st-century setting and into the escapades of a chocolate-addicted amateur sleuth and reluctant cougar.
 
Theft By Chocolate has ranked in the top 100 of Amazon.com's Mystery & Thrillers genres and has four-star ratings on Amazon.com and Goodreads.
Schedule a Virtual Event with an Engaging Slide Presentation
Copyright © 2020 Luba Lesychyn. All rights reserved.