What would you do if you worked at a reputable international museum and art works listed as still missing since the Second World War began showing up on your doorstep?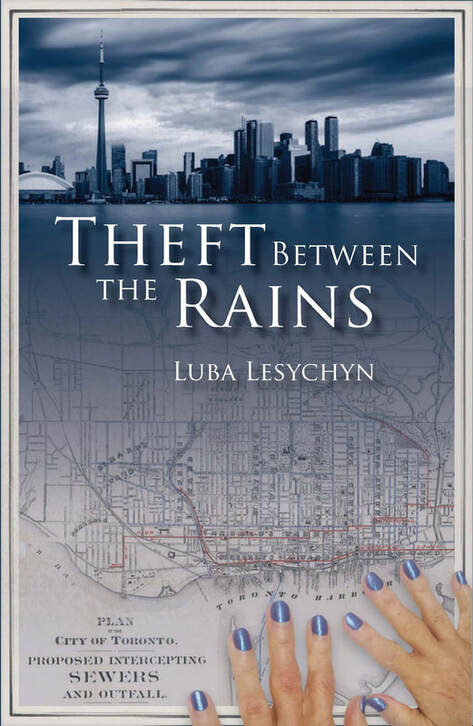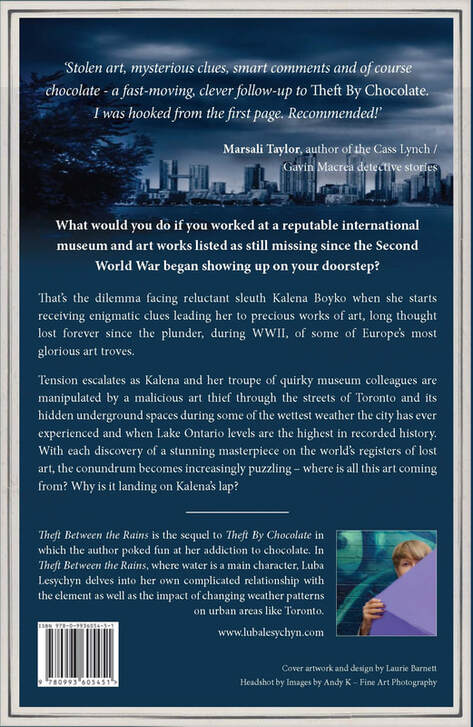 That's the dilema facing reluctant sleuth Kalena Boyko when she starts receiving enigmatic clues leading her to previous works of art, long thought lost forever since the plunder during WW II, of some of Europes most glorious art troves.
Tension escalates as Kalena and her troupe of quirky  museum colleauges are manipulated by a malicious art thief through the streets of Toronto and its hidden underground spaces during some of the wettest weather the city has ever experienced and when Lake Ontario levels are the highest in recorded history.
With each discovery of a stunning masterpiece on the worlds registers of lost art, the conundrum becomes increasingly puzzling – where is all this art coming from? Why is landing on Kalena's lap?