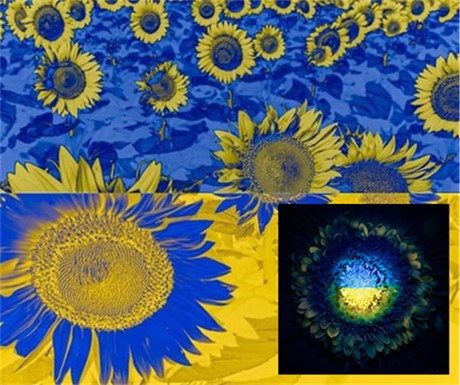 Diasporic Postcards: GRIEF
I had a day last week where I woke up feeling energetically paralyzed and even felt incapable of doing any kind of self-care. It caught me off guard because the previous day was a good one and I had even experienced moments of joy. But then a lightbulb illuminated. "I recognize this," I thought. "I'm cycling through the stages of grief."
I have been ultra-sensitive, defensive, erratic, committing crimes against wisdom, alienating people close to me, and my emotions have been all over the map. But how do you explain your profound anguish about a war in a country in which you've never lived, not even visited? Moreover, I'm not close to my relatives in Ukraine and, for decades, I've distanced myself from the community in Canada because it was a divisive one. Nonetheless, I find myself in mourning. 
I haven't felt entitled to feel despair and I didn't want to come across as a victim, especially as I watch reports of war crimes. Still, sorrow brewed and manifested in frenetic social media posting. There was some method in my madness. Bringing attention to the war was critical or millions more would suffer. So, I was "shouting"…a lot.
And the "shouting" in all media was successful. One can't escape news about Ukraine anywhere. So, I decided to delete many of my posts to eliminate evidence of my mind's chaotic state. It was a kind of energetic cleansing. I know my despondency will continue, but I'm choosing to wander through it with greater awareness and intention.
What I and other Ukrainian-Canadians are experiencing is trauma and it doesn't simply vanish. It buries itself deeply in our souls and physical bodies. We will need to heal from it, as we all will from pandemic trauma. Patience from friends and family will be required. And although we don't need to have a name for that from which we need to heal, in my case it happens to have one – grief.